Visionary leaders see paths to riches, where others are blind. They think differently and build innovative products and businesses that few others could possibly dream of.
Bloomberg reported on Thursday that Amazon.com (AMZN) is looking to buy the Landmark Theater chain, and grow its footprint of properties in the physical world.
The idea is genius. Others just do not see it, yet.
Jeff Bezos, chief executive officer and founder, has always seen undiscovered opportunity. In the 1990s, he was so excited about the potential of the internet, he left his high-paying Wall Street job to sell books online.
In the early days, he was schlepping parcels to the post office in his SUV. The warehouse was the garage of his suburban Seattle home.
The company billed itself as the world's biggest bookstore back then. Years later, Amazon.com is a marketplace for almost anything that can be packaged, priced and shipped.
Bezos saw this potential. It is why he began building massive warehouses and cloud computing infrastructure so early into the journey. He wanted to be sure he could adequately fulfill customer orders at scale, even when he had few.
At the same time, he was building incredible brand loyalty among those early buyers.
Today, its customer-subscription business Amazon Prime is at the core of the online retailer.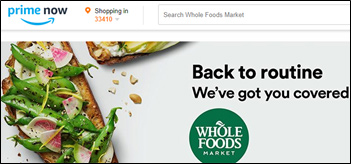 Amazon Prime members can watch TV shows, movies and original programming as part of their paid membership, or pay a fee for premium content. Plus they can order food from Whole Foods — which offers deals to Prime members — and have it delivered in two hours.
In a letter to shareholders in April 2018, Bezos said annual subscriptions eclipsed 100 million for the first time ever. He also announced the company was increasing the cost of this service in the U.S. to $119, from $99.
Customers barely batted an eye at the news.
The Amazon.com shopping experience is so valued, its best customers are willing to pay for the right to be members.
But Would They Leave Their Prime
Video Behind? Bezos is Betting Yes
Landmark operates 50 theaters in 27 upscale markets. The company is owned by Todd Wagner and Mark Cuban, the billionaire Dallas Mavericks owner.
With locations in New York, Los Angeles, San Francisco and Chicago, Landmark venues appeal to a metropolitan crowd. Critically acclaimed independent and foreign films are regular fare.
This is an important demographic for Amazon.
In June 2017, the company bought Whole Foods for $13.7 billion. After a breakneck corporate integration, Prime members began getting discounts on hundreds of items at the organic food market. Who wouldn't jump at the chance to buy wild-caught halibut streaks for $10 a pound?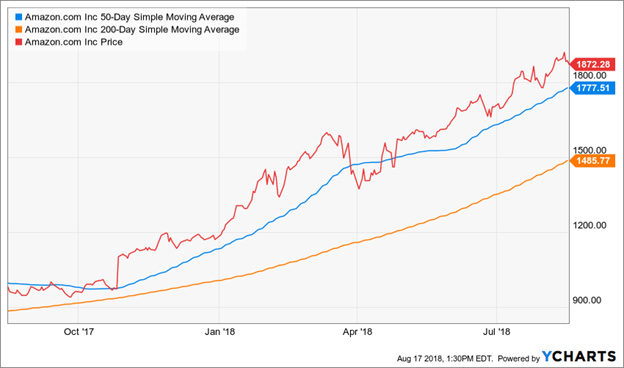 Amazon's shares are up 98% since it closed the Whole Foods deal last August.
Amazon is also expanding its reach into physical bookstores. After opening a shop in hometown Seattle in 2017, the company has quietly opened up 17 locations nationwide.
It is all part of the bigger plan. Amazon customers live in the physical world. Courting them there is smart business. It provides another distribution point. It is a showcase for company gadgets. And it serves to strengthen the brand.
Most important, it is another venue to show Prime customers they are special.
Last year, Amazon struck a deal with Sony Pictures. Prime customers got the opportunity to screen the film "Jumanji" 12 days before its theatrical release. A thousand theaters participated. The jungle adventure reboot starring Dwayne Johnson and Kevin Hart was a hot ticket during the holiday season.
For Amazon, the payoff comes in increased sales.
In January, a research report from Consumer Intelligence Research Partners found Prime members spend $1,300 per year. That's 30% more than non-Prime shoppers.
The company launched its Prime program in 2005, offering two-day shipping for a flat fee of $79 to customers in the continental U.S. Through the years, Prime members got digital storage for files and pictures. They got a music subscription service, and later movies and TV shows. In 2014, Amazon began testing Prime Now, a same-day delivery service in selected cities. For $7.99, members can get most packages delivered in an hour.
In 2017, Amazon Key gave Prime customers in-home delivery. Earlier in 2018, an In-Car program expanded the service to OnStar and Volvo OnCall equipped cars. Order a package. Get it delivered to the trunk of your car.
Many investors are enthralled with Amazon's other businesses.
Amazon Web Services, the cloud-computing empire spawned from its early infrastructure investments, is on track to earn $5 billion in 2018.
According to analysts, Amazon Advertising, the business selling text advertisements on its online store, might be more profitable than AWS by 2021.
These are great businesses. However, Prime is what paves the path to shareholder riches. And buying Landmark theaters should help them customize and monetize the business.
Buy Amazon shares into any substantial weakness.
On another note, my colleague Sean Brodrick sees some very exciting things happening in the gold, silver and commodity markets right now.
According to his cycles analysis, some investments that have been languishing the last couple of years could break out in a big way. Go here to read Sean's report about the profit opportunities emerging right now that he thinks are being overlooked.
Best wishes,
Jon D. Markman
P.S. Many people expected the Amazon/Whole Foods deal would mean "Death by Amazon" for other supermarket chains. But the stocks with a distinct edge have done just fine. See which ones continue to thrive here: "Some Retail Chains Will Survive Amazon's Onslaught"