A fully loaded Porsche Panamera 4S Executive will run you $147,750 before taxes. It already offers a lot of the latest technology and luxury options. And soon, its software will be powered by blockchain.
Last week, the German luxury sports car maker said it was working with XAIN, a Berlin-based startup, to bring a distributed ledger system to its high-end vehicles.
Future cars will be data centers on wheels. Blockchain platforms may be the best way to keep information safe, while making possible cool new features. 
Blockchain is best known as the foundation of cryptocurrencies.
In simplest terms, it's a decentralized ledger system with permanent records. Completed transactions must be cryptographically signed. This creates a "chain" of transaction records that cannot ever be modified, duplicated or erased.
There is total transparency, and only one source of truth.
A blockchain is inherently trustless. Meaning, it does not require trust.
This is important because it negates the need for third-party intermediaries for verification. Now, that may be bad news for traditional middlemen like lawyers, bankers and accountants, at least in theory. But it should bring greater security, more efficiency and tremendous cost savings.
XAIN is taking these advantages and applying them to the manipulation of data …
The company was founded by Leif-Nissen Lundbaek. It is the result of his Ph.D. thesis at Imperial College London, and his master's project at Oxford University. Today, he leads a 17-person startup with offices in Berlin and London.
XAIN engineers are building an artificially intelligent network on top of a private Ethereum blockchain.
It's complex. But the substance is XAIN is using AI to detect anomalies — to make the platform stable, robust and scalable for applications like automobiles.
Modern high-end cars are already complicated. They have advanced driver-assistance systems that automatically jam on the brakes or self-steer if the driver becomes distracted. They have complicated infotainment packages that sync with smartphones and satellites. And many are continually connected to monitoring networks.
All these features generate massive amounts of digital data. Today, much of that information is not secure.
Blockchain is a remedy. It is also a way to get ready for future vehicles that will be connected, self-driving and full of features that now seem like science fiction.
XAIN's test Panamera is packed with innovative features. In addition to secure data logging, the owner can remotely share the vehicle key, or view the security access online. An owner might send an access code to FedEx or UPS so a delivery person could open the trunk lid and drop off a parcel. Or a car-sharing service might send a virtual key to a renter.
In both cases, the transactions are completed on the blockchain. The participants get a near-instant confirmation that is forever trackable. It is secure, highly efficient and cost-effective.
In the future, XAIN executives foresee its blockchain technology being used to verify data for over-the-air vehicle software updates, self-driving and connected features.
For investors, the tendency is to imagine that all these features are far off in the future. That is not so. These features are coming by 2020.
During the past week, several technology companies have that revealed 5G networks are ahead of schedule.
Related story: Why 5G Networks Will be a Game-changer
T-Mobile, Sprint and Telstra will have live networks this year in the U.S.
SK Telecom, the South Korean telecom giant, is set to go live in many parts of Asia — with wireless speeds 10 to 100 times faster than LTE/4G.
And the networks will have 1,000 times as much capacity as the current ones.
Related story: Tech Giants Battle to Provide Cheap, Fast Internet from Space
The arrival of next-generation, low-latency networks is a wake-up call. The advances in information technology are occurring at an exponential pace.
Self-driving and connected cars — and custom blockchain platforms to control their operation — is closer than most investors believe.
The irony is that the best pure way to invest in blockchain is companies best known for their legacy systems.
Microsoft (MSFT) is building an industry-leading modular software approach to blockchain. It is a real business inside the company that Windows built. The company has extensive partnerships with leading financial services and healthcare firms. It is even breaking out Blockchain-as-a-Service.
The Redmond, Wash., software giant has been very strong. Shares are up about 10.1%, year-to-date. During the past year, the stock has surged 49%. Revenues are surging, and the stock trades at 63 times earnings.
MSFT is a buy into any substantial decline.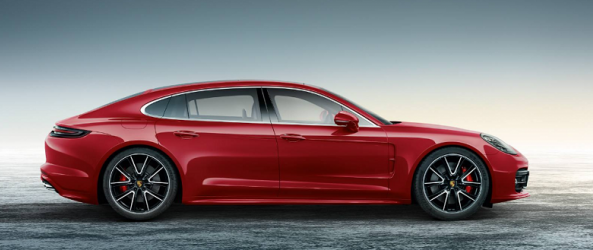 As for the Panamera with blockchain, make mine Carmine red, with jet black metallic wheels and club leather seats, in truffle brown.
Best wishes,
Jon D. Markman