Adobe
SAP Woes Are A Good Reason to Buy Salesforce
SAP SE (NYSE: SAP, Rated "B-") issued terrible financial guidance last week and the shares of software stocks everywhere followed the European software giant sharply lower.
The problems at SAP are about management transition, Europe and an emphasis on software projects that can be pushed out into the future. In other words, the Waldorf, Germany company is having an execution problem.
With investors getting this wrong, the sector weakness is a potential opportunity to buy Salesforce.com, Inc. (NYSE: CRM, Rated "C+"), a company with no such issues.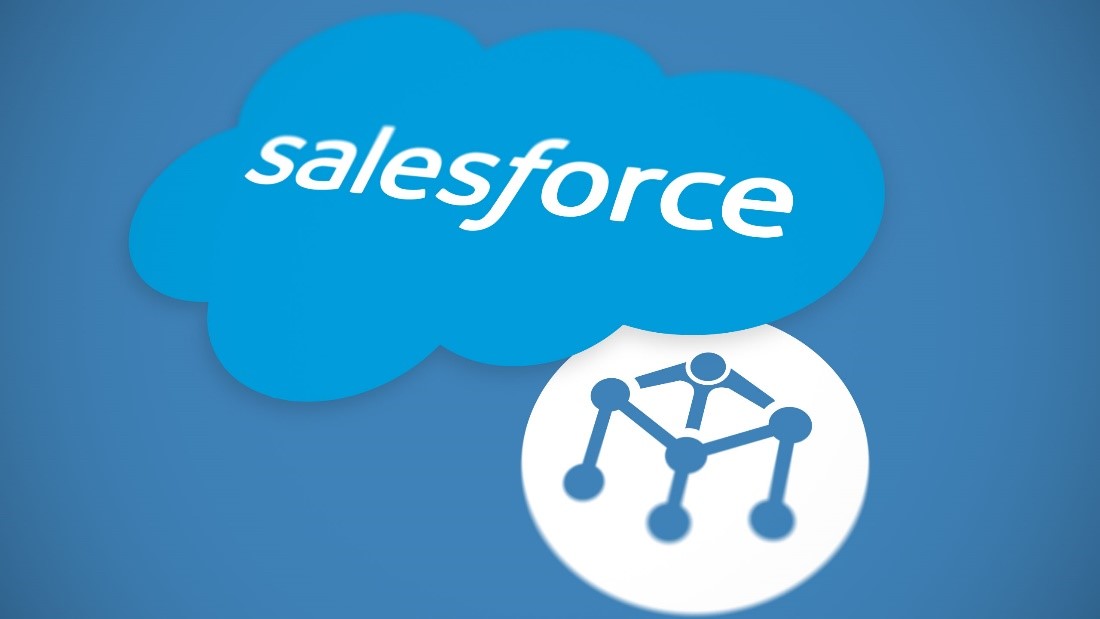 Source: TechCrunch
In fairness, it's easy to see why investors are overreacting. They have gotten used to a steady stream of good news from cloud-based software companies. Most of them have been riding a big wave of growth thanks to digital transformation, the idea of enterprises moving quickly to take advantage of digital innovations and data analytics.
SAP is a logical winner. The German company has 345,000 customers, 87,000 employees and its developers build solutions across 25 industries. SAP has scale, reach and expertise.
And its HANA big data platform allows frictionless, fast analysis of data, on any screen. From Adobe Inc. (Nasdaq: ADBE, Rated"B") to Mercedes Benz, leading companies choose the platform to rescue mission critical insights swimming in a turbulent sea of data.
Related post: Salesforce Presses Forward with New Pandemic Products
In 2019, SAP won big contracts from NVIDIA Corp. (Nasdaq: NVDA, Rated "B-") and China International Containers, one of the biggest makers of shipping containers in the world.
In many ways these wins were emblematic of the company getting back to its roots. A group of talented software engineers left International Business Machines Corp. (NYSE: IBM, Rated "C") in 1972 to build a more open platform. During those times, the world of technology was about locking customers into proprietary systems. SAP's founders imagined modular, scalable software capable of processing data in real-time.
Today HANA is heralded for its flexibility and it is used by developers to build real-time, location aware applications. The core software is so robust that it's ready for machine-to-machine interaction, like shipping containers that automatically check-in at ports.
This is clearly the future of software, but it's not the present, at least not yet.
SAP isn't a bad business with second rate products. The company is simply in the wrong place at the wrong time, for now.
Its core strength is internet of things applications, bringing millions of new devices into a larger network. For clients, it's an expensive process. Unfortunately for SAP, in the era of COVID-19, it's also a rollout that can be put off.
The pandemic hit SAP when it was especially vulnerable. In October 2019, the company lost Bill McDermott, its highly regarded chief executive, to ServiceNow, Inc. (NYSE: NOW, Rated "B-"). Only a few months later, his successors, a co-CEO team of Christian Klein and Jennifer Morgan, settled-in to European lockdowns and suspended projects. By April, a short corporate press release noted that Morgan was abruptly leaving the company.
COVID-19 also played a big role in the weak guidance last week. Klein told analysts to expect a single digit sales decline for the full year, to about $32 billion. Previously, the company was forecasting growth of 10% in 2020.
The culprit is weaker sales in Europe, its prime software market. Much of the continent is again entering lockdowns as coronavirus cases escalate.
Investors are wrong to conflate the short-term problems at SAP with cloud software companies in general, though. Many companies have reported exponential growth since March on the strength of large enterprises rushing to digitize their workflows, and bringing employees working from home online.
Salesforce has been one of the biggest beneficiaries.
The San Francisco-based company operates the world's largest customer relationship management platform, used by more than 100,000 companies.
Its software is consistently ranked highest in the Gartner Magic Quadrant. And although Salesforce is the market leader, with 19.6% of the $120 billion CRM sector, its share is growing faster than competitors. More important, CRM has become more important than ever during the pandemic.
Related post: 15 Companies Set to Soar Through the Digital Transformation
When Salesforce reported its  financial results in August, revenues jumped to $5.15 billion, a 29% increase from last year. Billings, a leading indicator of future business spending, surged 35% to $4.75 billion.
At the time, CEO Marc Benioff told analysts that enterprises were desperate to connect with customers during the pandemic. Consequently, they accelerated their spending on the Salesforce platform.
During an interview with Bloomberg last week, Benioff reiterated that point several times. He also drew a sharp line between the troubles at SAP and the growth at Salesforce.
Cloud-based software is a gigantic business opportunity with lots of business segments. As enterprises digitally transform their businesses, many facilitators are going to win. However, not all firms will benefit at the same time.
CRM is more urgent than IoT. Being in the fastest growing parts of the world helps. And digesting management changes quickly is important, too.
Savvy investors would be wise to buy this pullback in Salesforce.
Best wishes,
Jon D. Markman