AI
Tech giants' data alliances look like team effort for investors
Some say data is the new oil, arguing it will change every industry and everyday life, for everyone.
One thing is certain; companies are scrambling to get as much of it as possible …
Microsoft (MSFT), Adobe Systems (ADBE) and SAP (SAP), the giant German software company, said Monday that they will share information and help customers connect their data across all those platforms.
A day later, Salesforce (CRM) and Amazon Web Services extended their $400 million deal for infrastructure cloud services to include data integration services between the two platforms for shared customers.
Investors need to understand that winners and losers are being determined right now.
In the early 1900s, crude oil was everything. This fossil fuel's incredible power efficiency made it the lifeblood of industry. Oil was central to the development of new game-changing chemicals. It powered the nascent automobile industry.
Fantastic wealth was created. Regulators' ire festered.
Many of those same concerns over size are resonating right now.
Data-sharing alliances will bring even more attention to this "new oil." And it is not beneficial that some hypocritical voices routinely mischaracterize the process …
The idea that large companies are corruptly turning our most personal information into products is misleading. It also misses the larger point. Which is that we are at the beginning of a new era.
In the past, software engineers used code to build platforms and new business models. In the near future, data will become the code. New business models will evolve as data-hungry, deep-learning algorithms make connections where none seemed to exist.
And thanks to inexpensive sensors and lightweight software, data will gush from everywhere. It will come from our wrists, cars and television sets. It will come from street and traffic lights, buses and trains. It will come from heavy machinery in mining pits, farm fields and factories.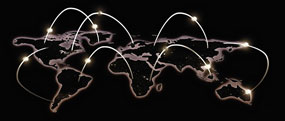 Microsoft, Adobe and SAP's Open Data Initiative aims to create a unified data source that uses AI to deliver services to the customers they share.
The best companies are racing to collect this information now. They are using artificial intelligence to understand nuances. They are pumping it into their algorithms.
Writers at The Economist painted a dystopian picture of this future in 2017. The influential London-based finance magazine concluded that antitrust regulators must step in to control the flow of data — just as they did with oil companies in the early 1900s.
Related story: Governments search for trouble at Google, Facebook
This viewpoint that is gaining steam, especially in Europe. There, legacy companies have fallen far behind upstart American and Chinese firms.
It might be too little, too late. That's because the winners are already taking shape.
Scale begets more scale. Companies like Microsoft, Amazon.com (AMZN), Salesforce and Alphabet (GOOGL) have tremendous access to data. They are wisely leveraging that access to build better algorithms … and more alliances that will provide even more access to data, and better algorithms.
Even carmakers are carpooling with Google's data horsepower …
Renault, Nissan and Mitsubishi — a car alliance that builds 10.6 million vehicles annually — announced Sept. 18 that they will start outfitting their products with Google applications and services. According to Reuters, the deal will put Maps and Assistant, Google's personal digital assistant, inside your next Nissan Maxima.
This partnership follows similar integration with Volvo. The iconic Swedish car company, now owned by the Chinese, will feature fully integrated Android Auto. Upon entry, the infotainment system might automatically play your Spotify playlists, or adjust the HVAC settings based on the ambient temperature and — importantly — what Google knows about your tastes.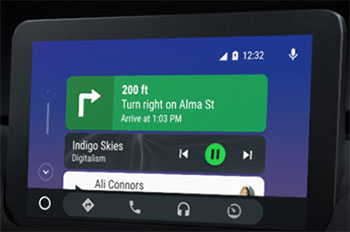 Android Auto aims to get you where you're going by marrying what you want to do (say, direct you to a restaurant) with what it already knows about you (i.e., your favorite foods, towns and restaurants based on reviews you've written).
The larger takeaway is automakers are giving up on their own modular software platforms. In the past, they strapped on products from smaller companies, like maps and navigation from TomTom, a Dutch company.
Those days are over. Now, they believe the best way to serve customers better is partnering with big technology companies.
Those firms have a deep understanding of their customers because they have so much data.
The Microsoft/Adobe/SAP alliance would help break down traditional information silos, allowing data to move more freely. The triumvirate says it would also permit mutual customers to unlock the value of their data more easily.
McKinsey, a global research and consulting firm, argues that unlocking data through digital transformation should be a strategic priority at every enterprise. Analysts predict data will change business models in every industry and every business going forward.
In a data-centric world, companies must either adapt, or die.
Big technology companies understand this reality. They have built large platforms that benefit mightily from network effects. Now they are partnering with each other to keep smaller competitors from making any inroads.
Alphabet, Amazon and Salesforce are as important today as Standard Oil, Royal Dutch Shell and British Petroleum were a century ago. They control the world's information, and they are taking steps to tighten their grip.
For citizens, this is scary. For their investors, this is a good thing.
Best wishes,
Jon D. Markman